Watch here English Immersion 2018!
Total English Immersion
in Cantabria
Team of camp leaders and teachers
specialising in linguistic immersion
from 15th to 22th July 2019
A camp for kids aged 6 to 14 to enable them to acquire oral proficiency by means of total English immersion throughout the day. Qualified native teachers and bilingual camp leaders capable of resolving any incident with both tact and efficiency will make sure that your children learn while they have fun as never before with many activities and experiences that they will not forget.
 This is the eighth year that we have offered this initiative in which we aim above all to look after your children with affection and have them enjoy themselves hugely and listen to and speak English all the time with structures suitable for their level.
The reason for organising this activity was from the outset our interest in providing our family and friends with a camp where their children would feel at ease and confident and experience strictly only English for its duration as a first step in making contact with this language. We wanted them to be happy doing things right in a project that would really help them.
Prices
Our prices are very competitive for an activity which we consider should be sufficiently valued. We lead the groups continuously throughout the day to ensure constant communication, we provide varied recreational activities, and above all we are not a camp that leaves the children on their own for a large part of the time to organise their own games. Our personnel are well qualified and our resources always concentrate on our special activities.
The price of the camp is 530€. Ask about our special discounts!
The first thing is for the kids to be happy!
These ages are ideal for an experience of this kind so that the children can have their first real contact with English near their home when they are not yet ready to travel outside Spain. They gradually acquire fluency and will find it easier to get to know a different culture in a foreign language when they subsequently spend time abroad.
Our system is that of practising English in an immersion situation. Classes are not taught but we achieve coexistence through language in which the activities are always monitored by the camp leaders; they are not based on free time in which the campers can speak in Spanish unsupervised but consist of communication workshops in which they always remain in their age groups led by the camp leaders in English. This means that they have to make a little effort to communicate and are always listening to English.
The children spend 9 days listening to English and trying to put into practice the expressions they learn; at least they achieve the mental agility necessary to assimilate another language. Grammatical structures are not learnt as such but acquired naturally by listening and repeating.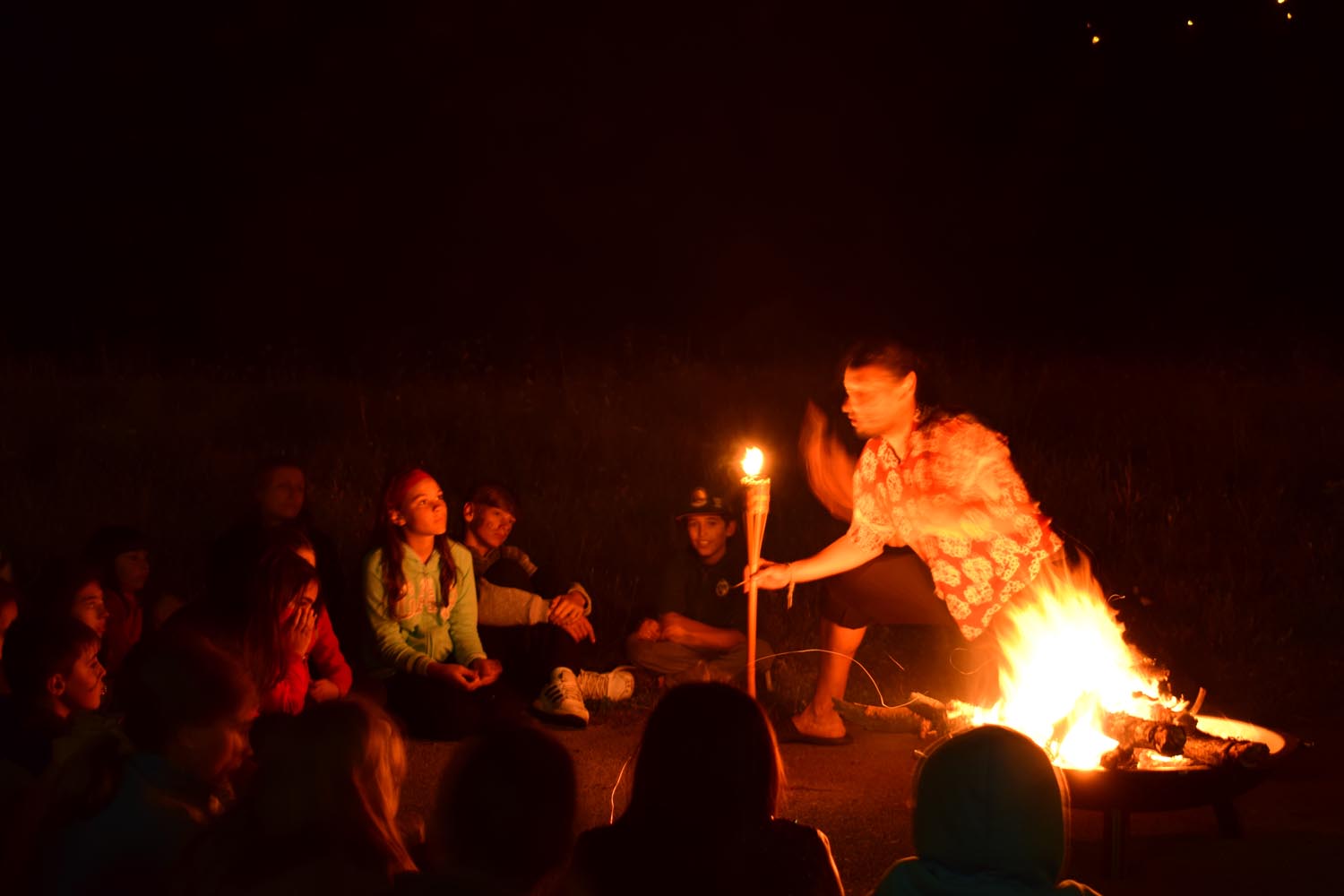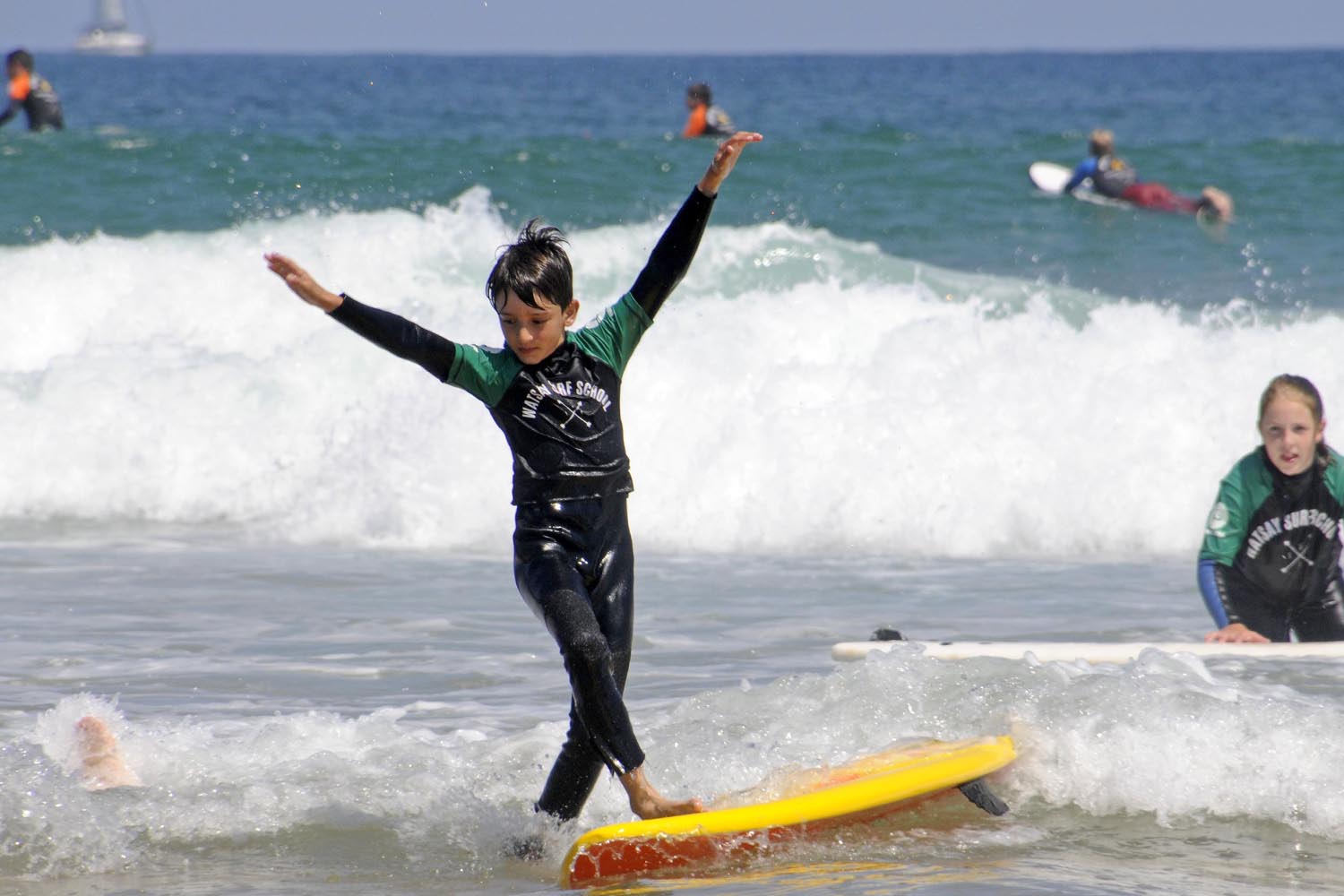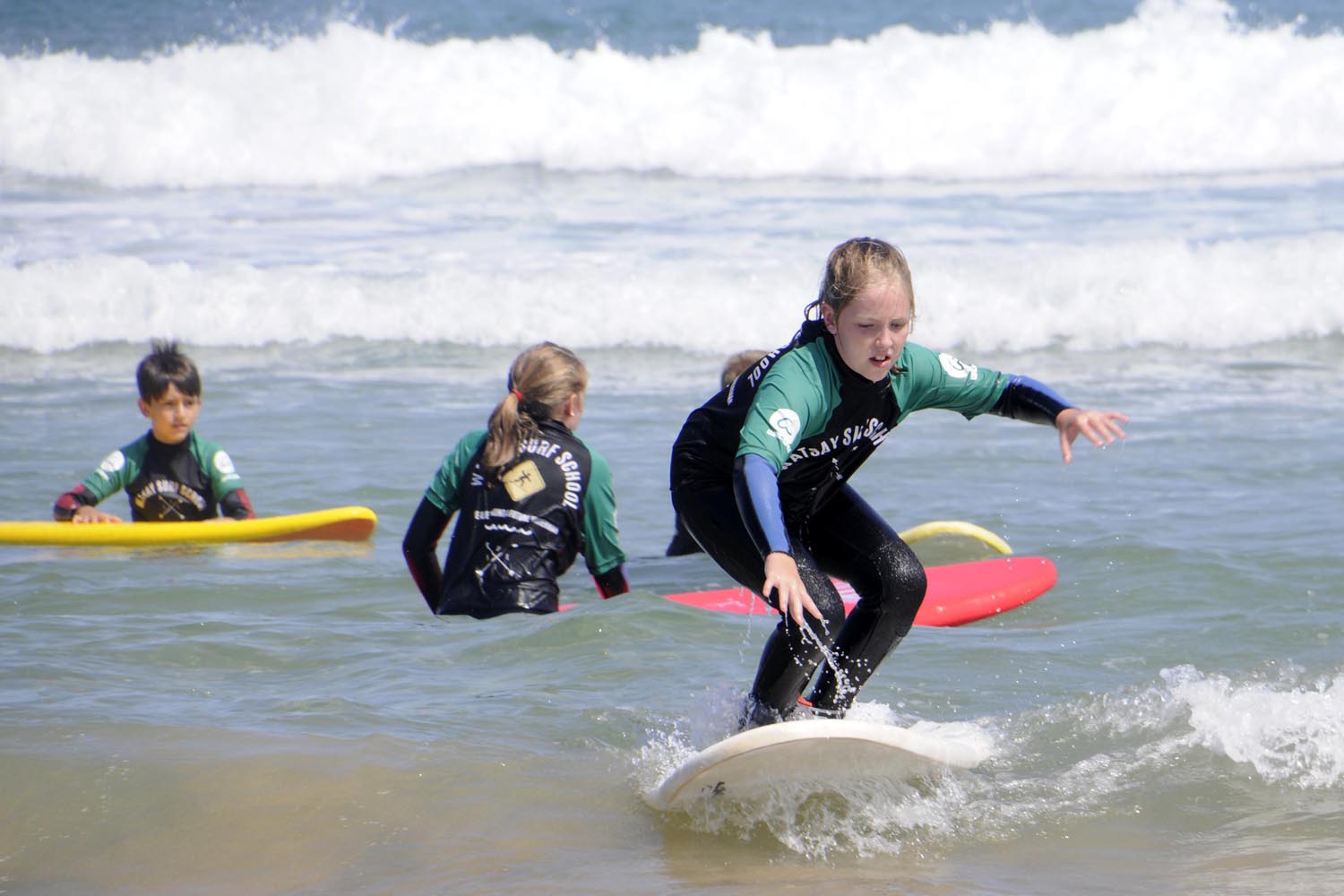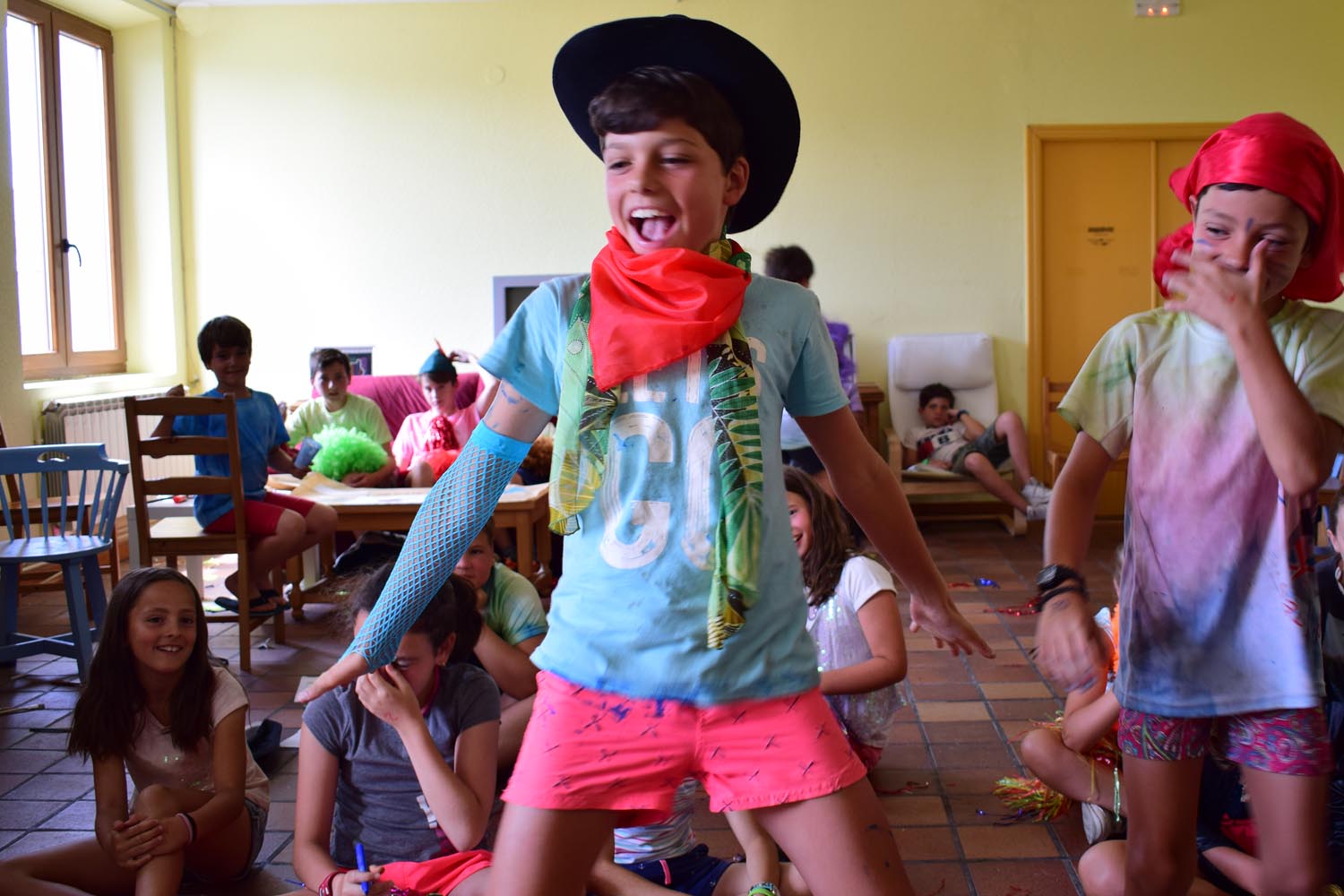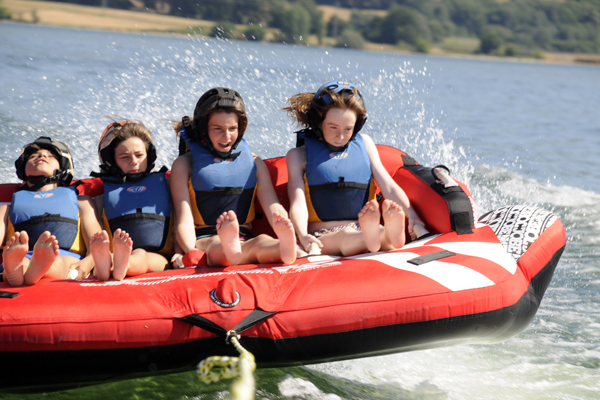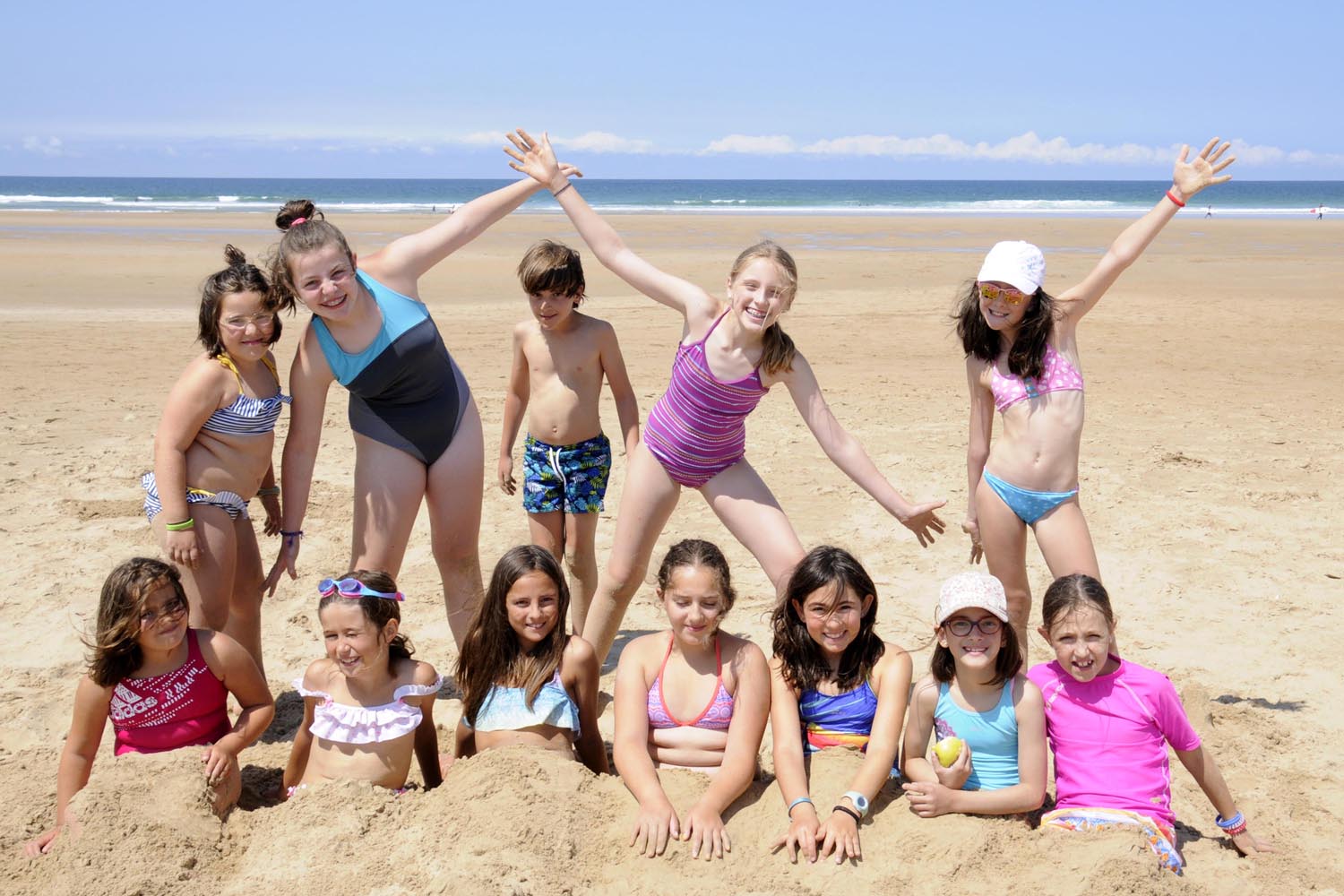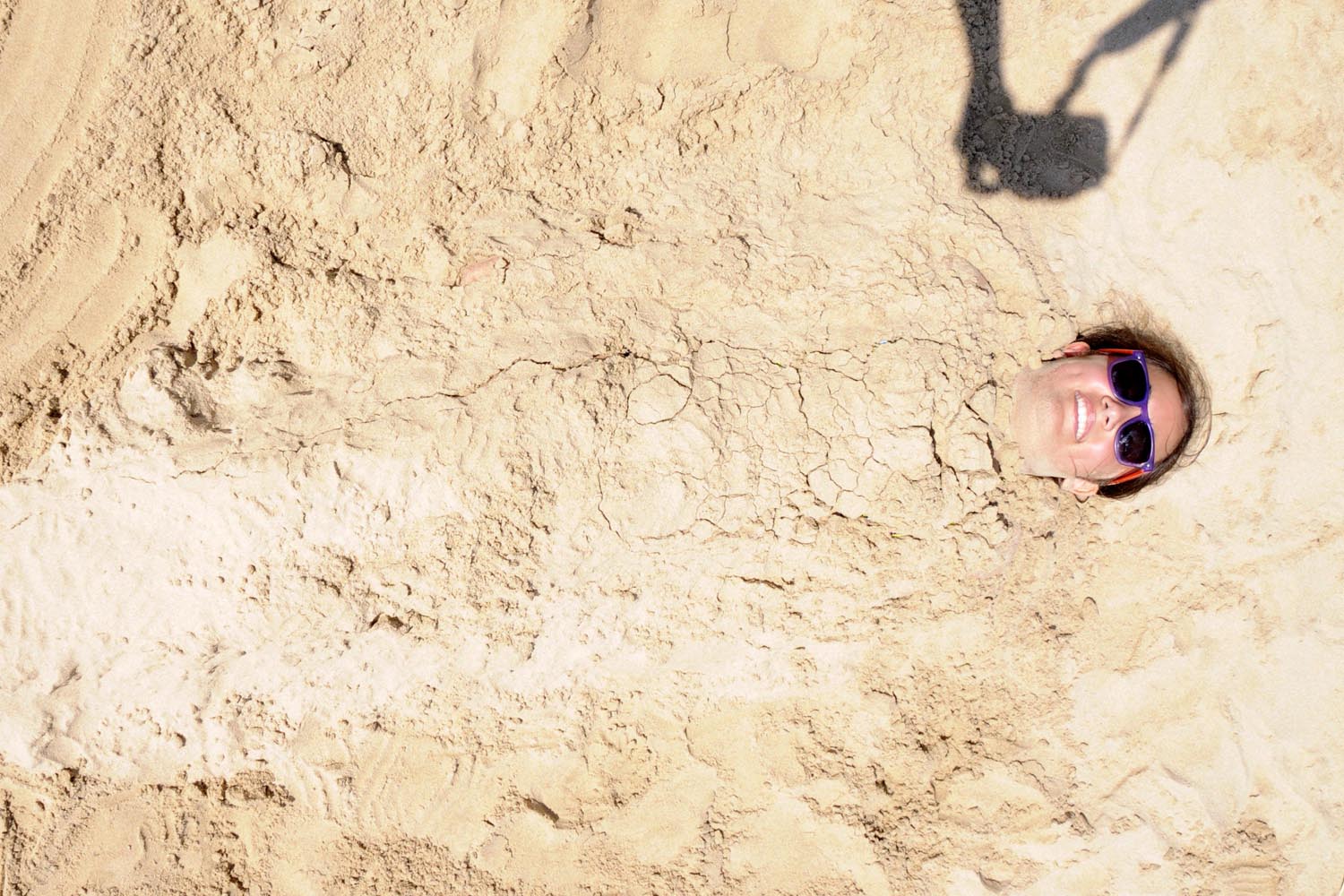 Our respect for with the children makes us spare no effort to ensure that the activities will be both fun and unforgettable.
The workshops are communication activities which encourage personal expression, either by developing a project in English in which all can take part or by listening to stories which they will be asked to reproduce. These activities are always dynamic and incorporate games as an essential element.
These range from an Escape Room session in which they must search the hostel for clues which they will have to read and understand to solve a case, meeting characters who will answer their questions, to learning complete songs in English or drawing up a project from their imaginary country in which they will invent and explain its way of life in English.
Other fun activities are traditional camp games always in the open air, the scavenger hunt, The Wizard, gymkhanas, Olympic Games, a campfire and marshmallows… A talent show, end-of-camp party, canoeing, pizza cooking time…
Come and have a great time in our Escape Room!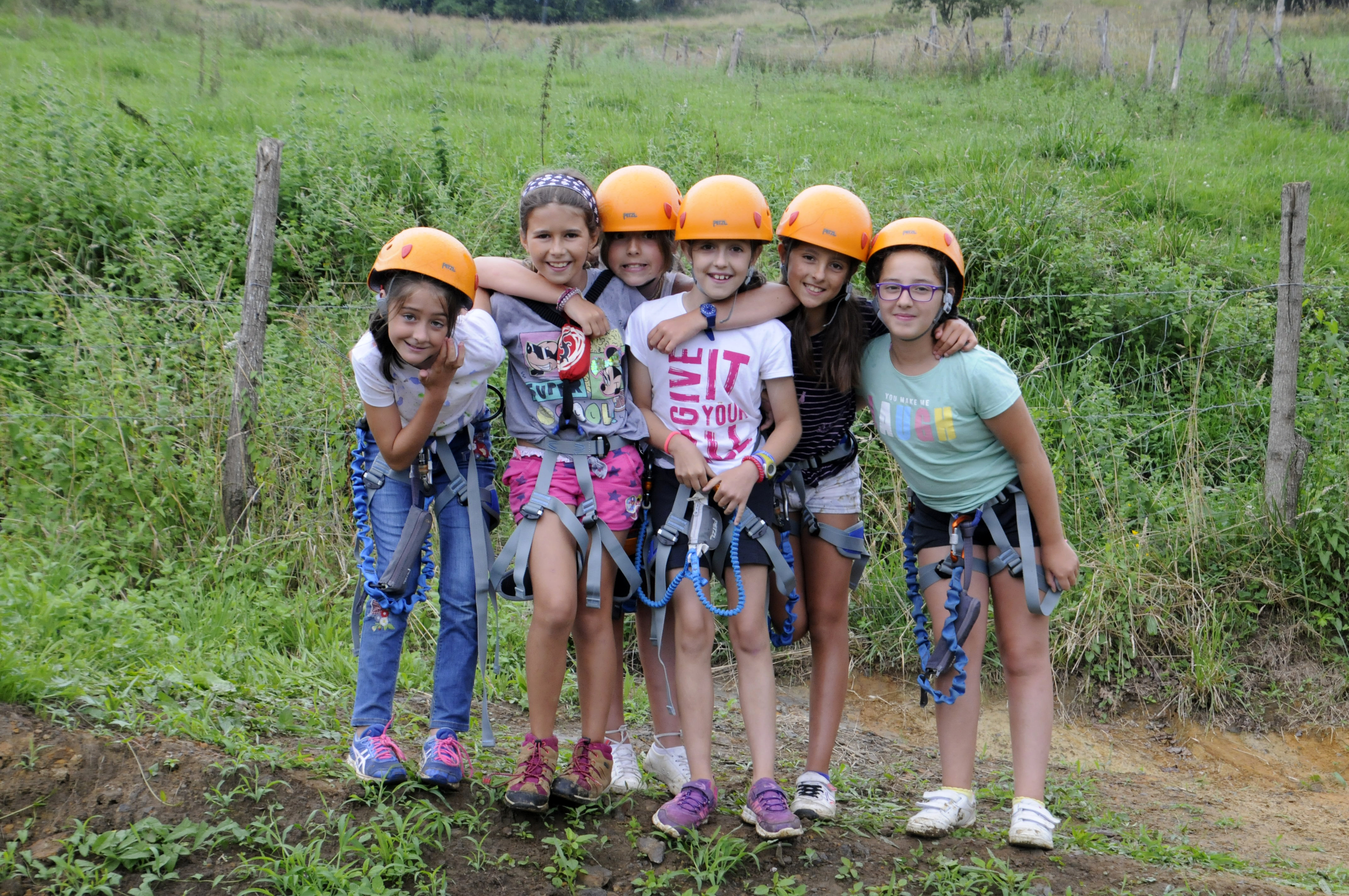 The English Immersion team is made up of competent professionals trained in free-time activities carried out in English, bilingual linguists, native teachers…they all know the best way in which kids can assimilate the language without this being a chore.
· We rigorously observe official regulations on teams of qualified camp leaders with their coordinator and comply with the required number of children per camp leader.
· We are very strict in ensuring that the team complies with the requirements for caring for children according to current regulations.
Best of all, we know what keeps kids amused and therefore make them happy so that they will never forget their stay.
Our smart hostel is brand-new and very welcoming; its hosts Chus and Maylo treat us like one big family during our entertaining stay. Nothing is too much trouble.
The food is finger-licking good,
according to our campers, and the facilities have been fully renovated so that we are really comfortable.
Health and safety
We control everything very carefully and observe strict safety regulations. We provide special care in the event of specific food requirements and special health needs. Transport is available 24 hours a day in case there is an emergency; we are covered by civil liability insurance.
Meals
Our home-cooked meals are prepared on site by a professional.
The diets are adapted to the special health needs of each participant. We monitor strictly the allergies and incompatibilities mentioned on the inscription form.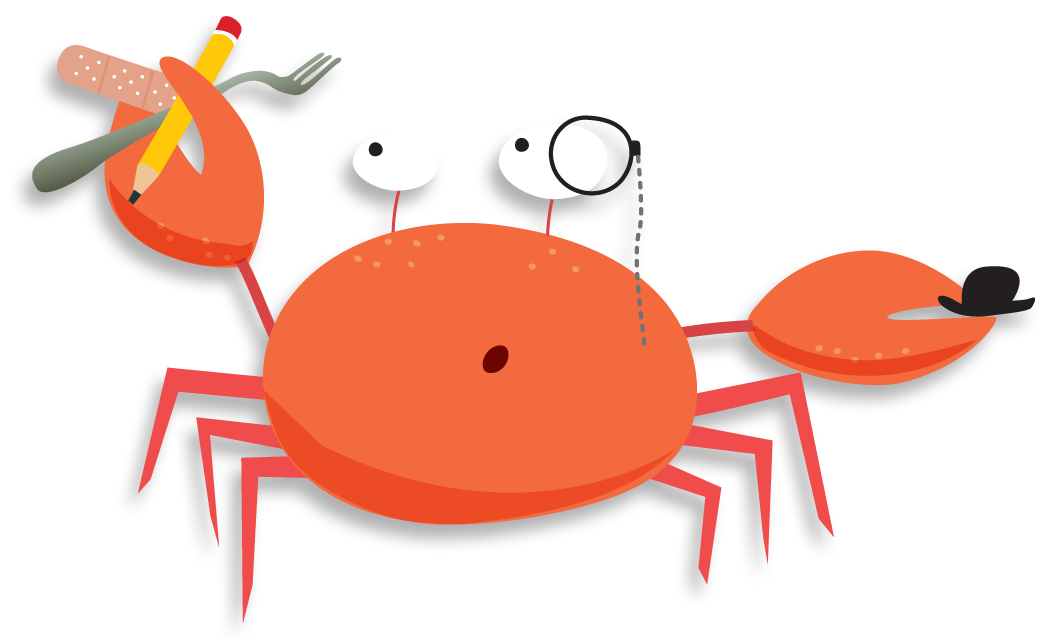 The whole family can follow the adventures of all the participants on the camp blog.